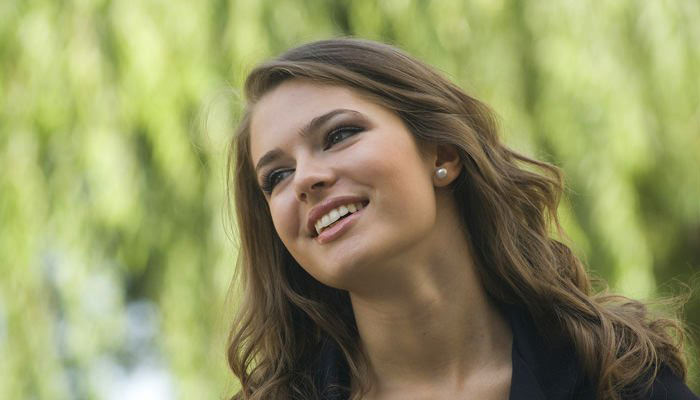 An Owner's Guide to Wavy Hair
Wash your hair.
Regardless of which of the below methods you choose, getting your hair wet first is an important step. Curls will look better in clean hair.
Use shampoo to make sure your hair is clean.
When using conditioner, do not apply it to your scalp but instead focus on the ends of your hair. This makes your hair lighter so that it is not weighted down.\
Dry and comb your hair. Eliminate excess water by squeezing it out or using a microfiber towel or t-shirt. Leave your hair slightly damp. The curls will last longer this way.
If you have very thick hair, use a blow dryer to remove some of the water. Your hair should be damp, but not sopping wet.
Removing tangles from your hair will allow you to create smooth waves rather than knots which may catch or look unappealing.
Apply leave-in conditioner.
Leave-in conditioners make hair smoother, stronger and more flexible. Begin by working a small amount, about 1 tsp, into your hair. Too much conditioner can leave your hair weighed-down.
Apply conditioner to sections of your hair to ensure it is evenly distributed. Avoid applying it to your roots. Apply leave-in conditioner to your ends and about halfway up to your roots.
Don't use leave-in conditioner and regular conditioner if your hair is fine.
You can add more conditioner as needed.
Consider a curl-enhancing product.
If you have very straight hair that struggles to hold a curl, adding a texturing spray, sea salt spray, light hold gel, or a small amount of mousse may help your hair hold a curl for longer. A curl-enhancing cream can also be helpful if your hair has a slight wave to it already.
[1]
The top layer of your hair will need the product the most. As long as you choose the best product for your hair type, your hair should not look greasy.